Dental Gutta Cutter

GP Dental
Buy online or call us at Tel: +86-757-8378 9917 Fax: +86-757-82060751
Email: sunny@china-dental-unit.com
sandy@china-dental-unit.com
crystal@china-dental-unit.com
Mobile/Whatsapp:Sunny:+86-13929975397 Sandy:+86-13929952487
Crystal:+86-13929924759 Alice:+86-13702553284
QQ:Sunny:1927968129 Crystal:947117530 Sandy:2818493675
Skype:Sunny:sunnyleung881
Crystal:crystalyaolele
Sandy:sale2@dental-cd.com
ADD:2nd floor-2P4, N0.26, Hujing Road, Chancheng District, Foshan City, Guangdong, China.
Technical services
The size of handle
Length:126mm
Φ:19mm

Power voltage

230V/50Hz or 115V/60HZ

Temperatures

Operating:+10℃~+40℃

Storage:-10℃~+55℃

Humidity

Operating:30~+75%RH

Storage:20~+85%RH

Atmospheric pressure

Operating:80~+106kPa
Storage:50~+106kPa
Protection against electrical shock
Type B
Standard configuration
Gutta cutter handle 1
Charger base 1
Pen tips(4 pcs)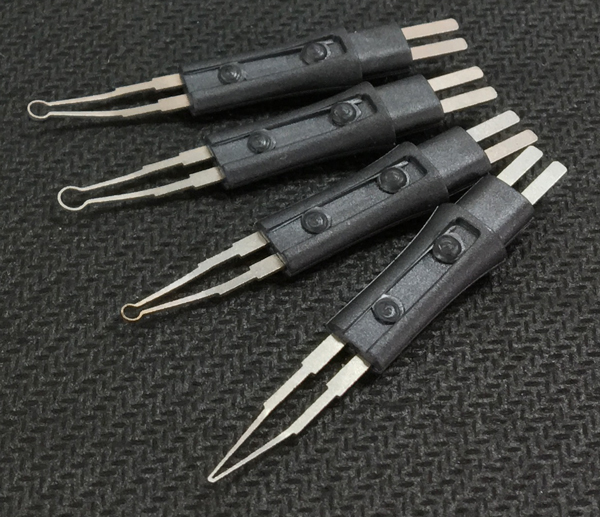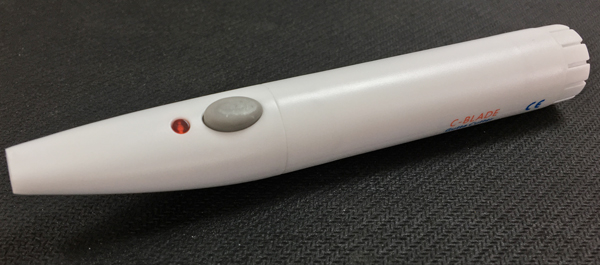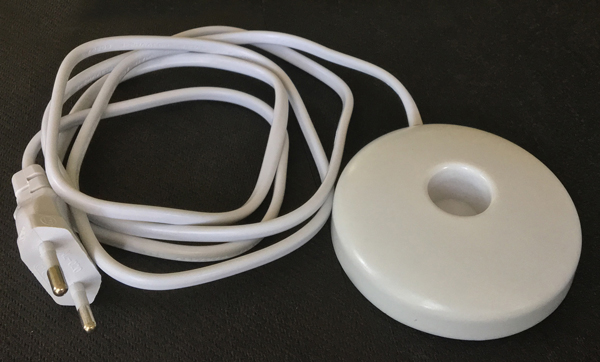 Intended Use
This product is only available to the well-trained dentist and dental laboratory which is for surgery of filling root canal,used for cutting the extra gutta percha from the root canal
Operation during the work
The pen tip on the unit,the curved part from the top is opposite to the button,which makes work easier.
The pen tips should be installed onto the handle under the cooled shate(and the button should not be operated during the installation),use the curved part from the tip to cut the gutta percha.
Please make sure the pen tip is well installed before operating.Cleaning:The tip is easy to be cleaned after a few second heat
When the gutta percha is cut,release the button,wait for the tip to cool down before taking it out from the patient.The operation button is"contact button".the unit will stop working after releasing the button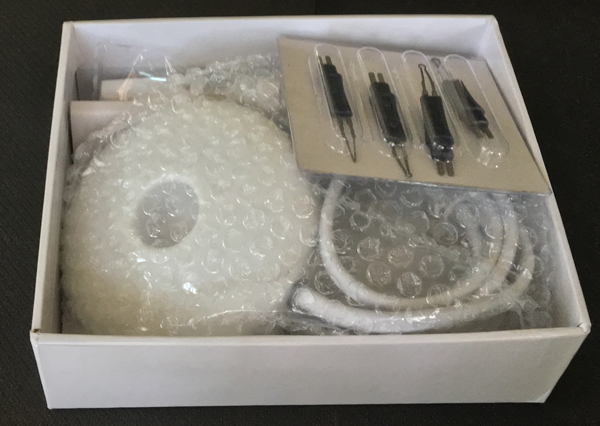 The Size:14.7CmX11.6CmX4.8Cm