Ceiling Mounted LED-A dental operating light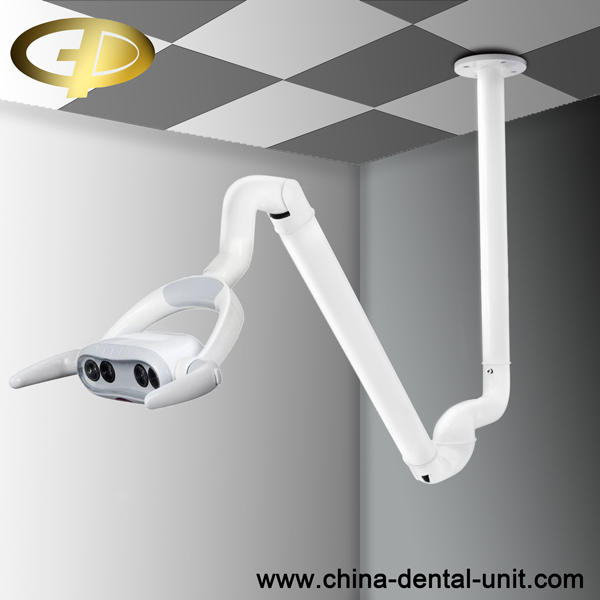 GP Dental
Buy online or call us at Tel: +86-757-8378 9917 Fax: +86-757-82060751
Email: sunny@china-dental-unit.com
sandy@china-dental-unit.com
crystal@china-dental-unit.com
Mobile/Whatsapp:Sunny:+86-13929975397 Sandy:+86-13929952487
Crystal:+86-13929924759 Alice:+86-13702553284
QQ:Sunny:1927968129 Crystal:947117530 Sandy:2818493675
Skype:Sunny:sunnyleung881
Crystal:crystalyaolele
Sandy:sale2@dental-cd.com
ADD:2nd floor-2P4, N0.26, Hujing Road, Chancheng District, Foshan City, Guangdong, China.
FACTORY DIRECT!
Specification:

Traditional LED lamp strip design. Fine product manufacturing process. Stable product quality so that the LED-A lamp has the best market performance
You can choose another type of LED light to fit with the Celling Mounted Arm.

Design:
1. Ceiling Mounted Design
2. Mobile Independent Design
3. Dental Chair Mounted Design
connectors diameter:22mm or 26mm
Technical features about LED-A operation light:
| | | |
| --- | --- | --- |
| Item | Specification | Remark |
| Power supply | AC12V-24V | |
| Power consumption | 2-7W | |
| Light intensity(lux) | 7000-32000lux | In 700mm |
| Dimension of pattern | 80x160 | In 700mm |
| Colour temperature(K) | 5000-6000k | |
| CRI | 85% | |
| Shadow(solution) | ø8-18mm oval | In 50mm |
| Eye intensity(lux) | <200lux | |
| Net weight | 1146g | |
| Interaction range | 20-80mm | |
| handle | Autoclavable handle cover | |
Package Size:
Celling Mounted Arm.640*300*200MM ,4.55KG
Light:420*295*175MM,3KG